CONTENT CREATION MADE SIMPLE
ONCE A MONTH WE COME TO YOU!
Once a month we come to you for content! Having a big event? We are there! Doing a new menu launch? We are there! New product release? We are there to photograph and gather content for future posts!
WE CAN HELP YOU NEAR OR FAR…
Not local to the Los Angeles area? No worries! We make gathering content easy and simple.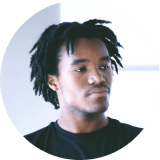 "I really love the services provided by this team. Very good collaboration, thanks a lot for your help!"
Terence Miller